"If Bill Allen was hanging from a cliff and I was holding him with one arm, and I was holding my girlfriend with the other, and I had enough strength to save them both, I would let go of my girlfriend just so I could make sure that I had a really good grip on Bill."
– Daniel Tosh, on his Comedy Central TV show, Tosh.0
Bill is now making original art inspired by the movie. Each one is paint on poster board, 18″ by 22″ and signed by Bill himself. These are one of a kind, all done by Bill's own hand. Using the tire of a BMX bike, Bill creates this art as the ultimate man cave wall art. Be the first on your block to have art that is certifiably RAD. 
If you were a teenager around 1986, odds are you ended up in an emergency room somewhere, with a broken arm or collar bone, trying to reenact the bike stunts performed in a little sleeper movie that became a home rental sensation, called 
RAD. 
This wholesome, sweet movie about a "local boy who makes good" set a generation of kids on fire for BMX… and yet amazingly, in real life, its star had never actually owned a bicycle.
In his memoir, My RAD Career, Bill Allen shares what it was like to play Cru Jones alongside Lori Loughlin, Olympic Gold Medalist Bart Conner, and Talia Shire, as well as the thrill of discovering the inventors and first stars of BMX (Eddie Fiola, Jose Yanez, Martin Aparijo, and so many more – riders and stunt doubles in the film), witnessing them literally risk their necks as they invented and executed amazing feats on set, not to mention the history-making filming techniques of director and Oscar-Winner, Hal Needham.
Bill reveals at last what RAD fans have long wanted to know, including:
>> How he got the part of Cru Jones…
>> If there was any onset romance between him and Lori… (and the juicy details of another woman who came between them!)
>> If he did any of his own stunts…
>> How Hell Track almost didn't happen…
>> Which rider was brave enough to go off the Hell Track opening drop first…
>> Which rider invented the insanely dangerous backflip stunt that all but made the movie…
>> What it was like to go "ass sliding" (and why he doesn't recommend it)…
>> Why the producers didn't invite him to be in the Hollywood Christmas parade, along with Bart and Lori (but he found out anyway, when it just happened to drive right past his apartment)…
>> What it was like to work with Oscar-Winning, legendary stunt man, Hal Needham…
>> Who he thinks is the REAL head of "Team RAD" these days…
>> What went on at the recent 25th anniversary of the film in Calgary, Canada…
>> Why he was riddled with guilt about RAD for years…
Discover the drama of being "an up and comer" in the '80s alongside his close friends, young Hollywood hopefuls, among them George Clooney and Brad Pitt, as well as his best friend, Brandon Lee (son of Bruce Lee), and his firsthand view of the dark side of movie making through his near-death beside Tom Cruise while in Marine jungle training for Born and the Fourth of July, and Brandon's tragic death on the film, The Crow.
Covering Bill's work in film and television on such illustrious TV shows as Hill Street Blues, Family Ties, and Breaking Bad, to his film work on Born on the Fourth of July, Astronaut Farmer, and Brothers as well as his decade as a musician with a rhythm and blues band, The Pipefitters with Lou Diamond Phillips, touring stadiums with Billy Ray Cyrus, and playing in front of 100,000 people at Farm Aid.
The story travels from the suburbs of his childhood in Richardson, Texas, through the heady years in Hollywood, to his escape after Brandon's death to a spiritual community in New Mexico. Over time the amazing impact of RAD and the many athletes, bike companies, and grown men who credit the film for their careers or happiest childhood memories, becomes more and more clear to him.
Leading Bill to where he is today: back in the 'burbs of Los Angeles with his astrologer wife and too many cats, a grateful accidental cult icon from the birth of BMX.
Told with humor and honesty, this insider's view of the making of RAD to life as a working actor and musician will take the reader on a wild, exciting ride – one you might just want to wear a helmet for.
My RAD Career comes in paperback and is 160 pages, including a hilarious 10-page Fan Q & A, as well as 20 pages of never-before seen photos.
When you click on the links below to purchase, you'll be taken to a secure order page, where your payment information will be encrypted (so Bill and his minions can't run off to South America with all of your money), and your contact information will never be shared with anyone else.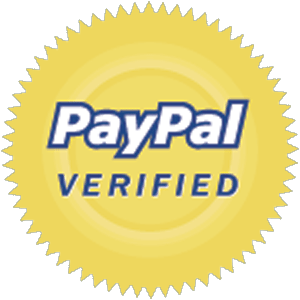 "Bill's book is so good, I read the whole thing in one 24-hour period. I NEVER read books that fast, but it's that good!"
-Tony Donaldson, photographer

"Hey Bill… The book was AWESOME!! I read the whole thing on my longer flights. I would get so into it, air traffic control kept calling me for frequency changes and was breaking my concentration. Anyway it's cool to see who you really are other than 'Cru.' This book should sell to a lot of RAD fans for sure. GREAT BOOK!!" 
-Mannin Tucker, Airline Pilot, Atlanta, Georgia

"Hey Bill,
I picked up your book and chewed through the first 80 pages in the last hour! So far it's a fantastic read. Congratulations! I should have probably finished before contacting you, I just love it so much I had to tell you. The way you present and your honesty is so good! I'm really excited for you, Bill, what a great little book. I can't wait to finish it. If I didn't have to work I'd be finishing it right now. Really good writing, my brother."
–Sam Bernard, co-screenwriter (along with Geoffrey Edwards) of RAD

"I read this book in a 24 hour period. Not that I thought I would but I couldn't put it down. As a huge fan of the Movie RAD. This book was more than I ever expected. Bill Allen has a great sense of Humor! It is great that he wrote this knowing how many RAD fans are out there. Thanks!"
-Cory Walton, Canton, MO.